Basics
The "Warehouse" module is an interface fo registering, moving and inventorying stocks and fixed assets managed by the company. An unlimited number of warehouses can be created and managed in the system.
Warehouse managing is based on the FIFO principle (First In – First Out, an inventory valuation method).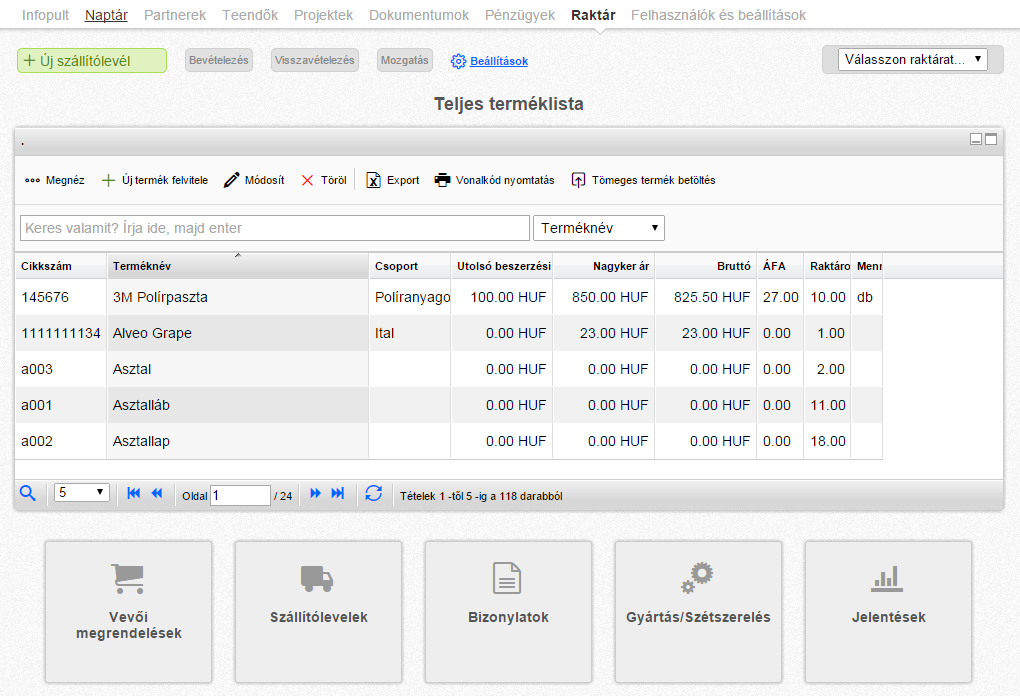 You can give the Storekeeper privileges to a user in the "Users & settings" module. In case of multiple warehouses, you must set which warehouses can and cannot be managed by the storekeeper. The default of the system is that with warehouse rights, the user can manage all warehouses. So anyone who doesn't need this restriction doesn't have to restrict access with settings.