Basics
The Calendar shows entries in weekly breakdowns, 5 weeks in advance. Different types of entries (appointments, events, holidays, illnesses, private events, etc.) are displayed with different colour codes. This makes it easy to view the displayed time period and helps planning and scheduling tasks.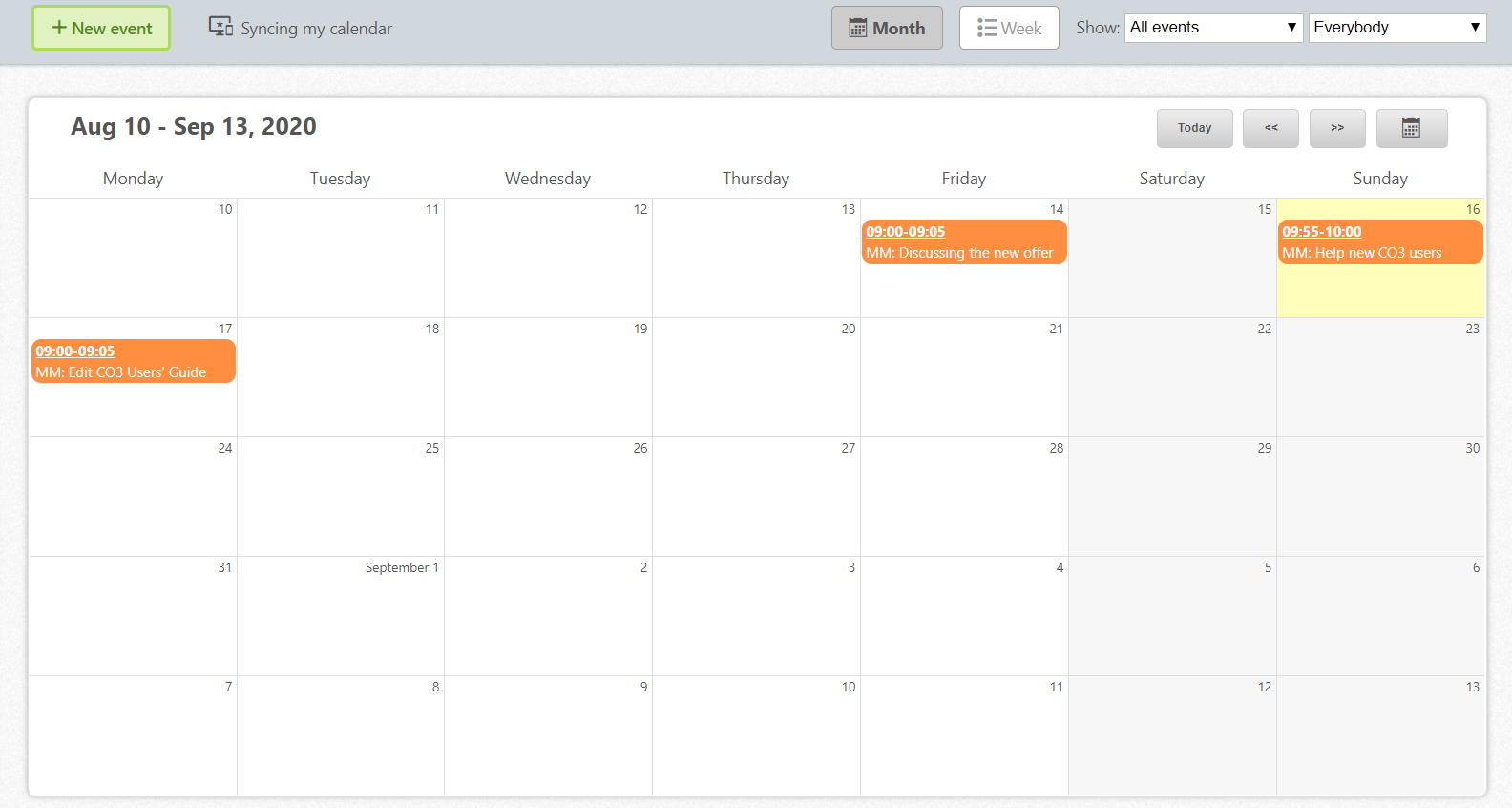 The default Monthly overview can be changed to Weekly overview. This will display posts from one week, in a clearer way. We recommend for quick navigate between days, months, or yearsusing to use button with a small calendar icon in the top right corne. In the calendar that appears, select the day and the interface will automatically jump to that day.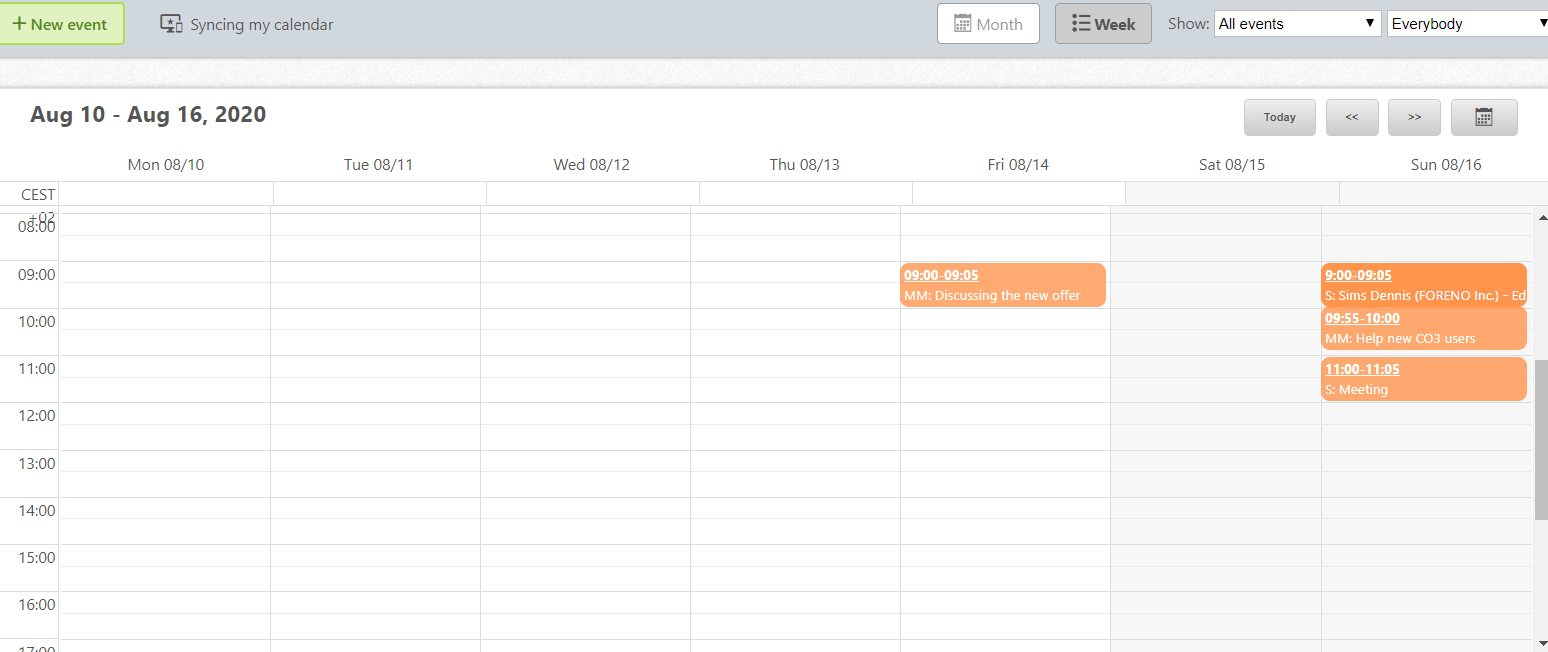 When recorded, holidays and illnesses are added to the calendar by default. These pending entries may be approved or rejected by a Project Admin, a Controller or a Super Admin user. The user who records the entry will receive an automatic e-mail notification of approval or rejection.
The pending status entry has a lighter filler colour, but its frame colour is the same as the approved status, indicating the pending status with this design. When you approve, the filler colour gets the stronger shade, while when it is rejected, the entry is deleted.
You get an email notification of your calendar entries automatically every day at 7:30 a.m. So thus, when you start the work, you can review your program and tasks for the day.