Creating a new calendar entry
Press the "New Event" button to display the event recording form.
You can specify the event type, theme and location. You can set the exact time of the event. Private events and All-Day events can be marked separately. When you select All Day event, you do not have to select start and end times within the day, the system sets the occupancy for the whole day, automatically.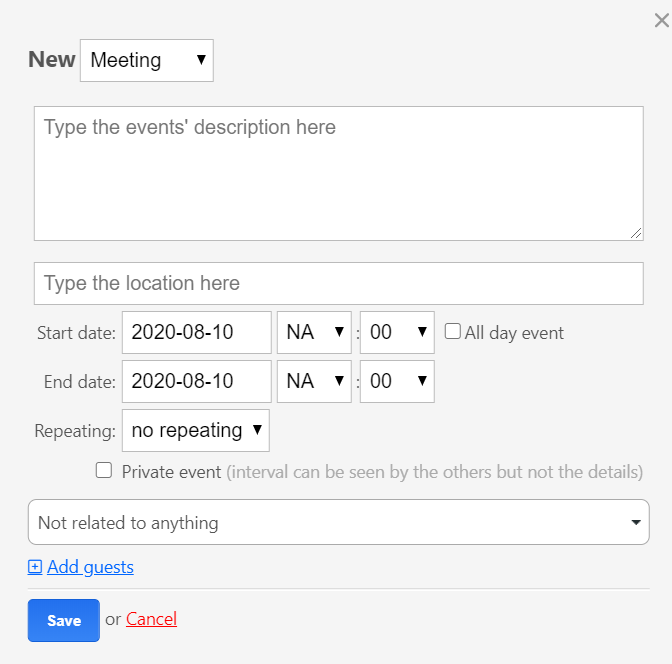 Selecting a private event, only the user who recorded the event will see the details of it. Other users in the account only see the busy schedule, but not the specific event. The colour code of Private Events for other users is grey. You can even link a registered event to a project, (if you are eligible for using the Projects module.) Based on this, you can easily create project milestones, project calendars.
You can also add invitees to the event. The system helps selecting clients, partners or any colleagues with account access recorded in CRM module, either by selecting user groups or one by one after you have typed a few characters in. This way, you can automatically send a standard iCal email invitation to your partners and can easily organize your meetings.