Sorting and filtering
In the upper right corner of your screen is a filtering options to find projects easier. Options are: by responsible person or project. When filtering tasks, if groups are selected, not just projects with a whole group working on will be appeared, but also the tasks that the given colleague needs to complete.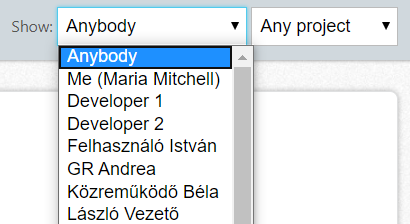 You can sort your to-do lists according to the list's name or deadline, too.